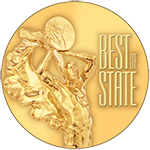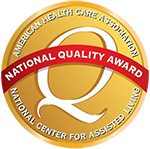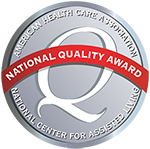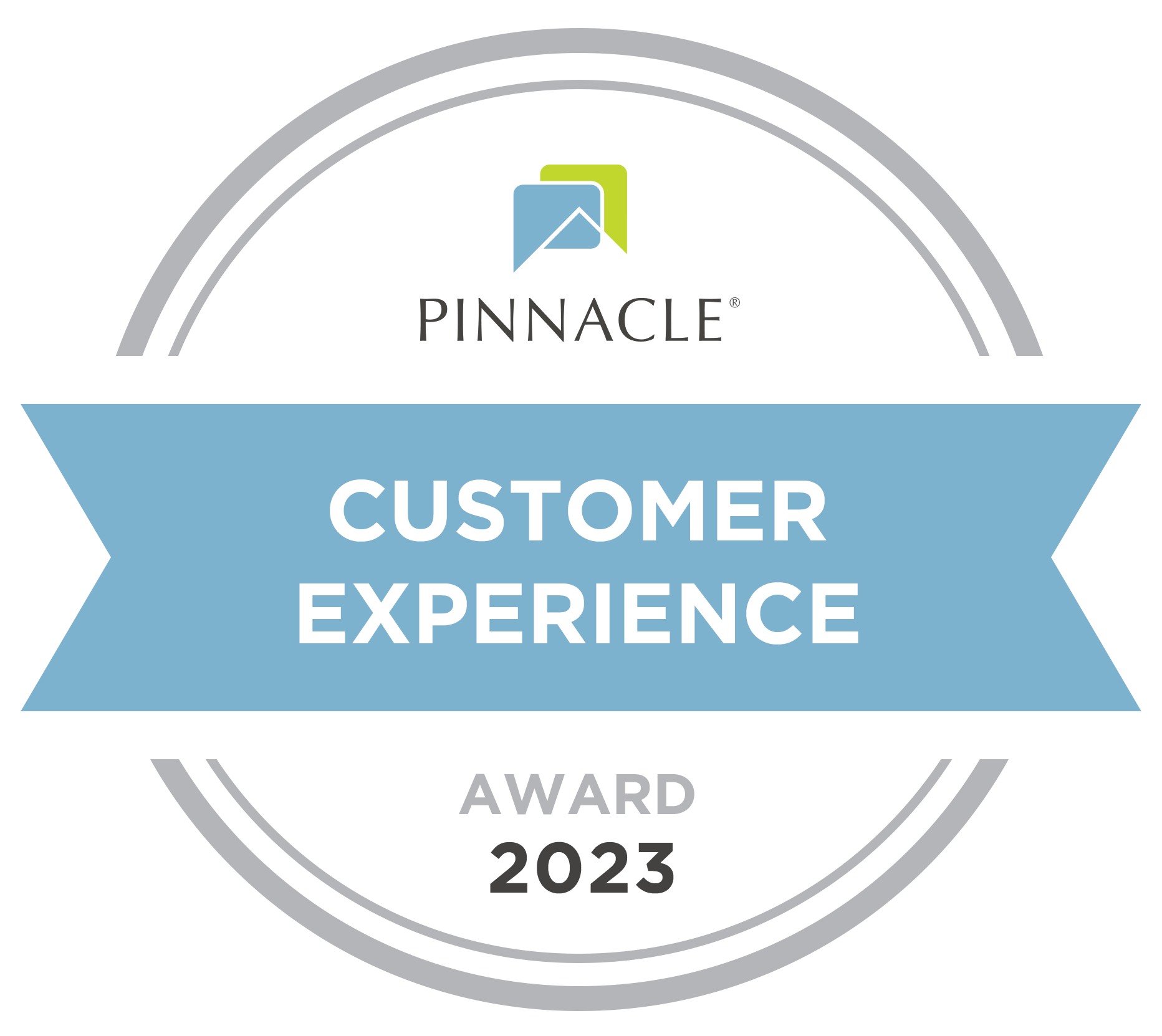 This facility is hands down the best. My mom has been here for almost 2 years. And she has been in over 6 different facilities and they were not even in the Same ball park as western peaks. Making sure my mom is taken care of is so important to me and my family and the staff of this facility goes

...

above and beyond to make my mom comfortable and taken care of. The nurses, PA's, speech therapists, OT, RT, receptionist, admins and even the food and cleaning staff, are so caring, kind and loving, and they make my mom feel so at home and safe. They truly make us all feel like family! I highly recommend western peaks for anyone you love. They really take care of their patients.

read more
Had a great experience here for clinicals, this last week. Nurse Alli was amazing at teaching skills, that will help me as I work through school. The staff here was amazing to work with.
Ya know, I never have gone through a traumatic experience where someone I love needed care elsewhere. My grandfather had gotten into a terrible roll over car accident and he was in pretty tough shape. He was in the ICU at INTERMOUNTAIN hospital for 2 weeks then had to get transferred to this

...

facility. Again I never been through a process like this and westerns was 1 of 2 options that my grandfather could go too for care and we chose western cause it was the closer choice of the two. Obv certain things can make you skeptical about the place but they took the best care of my grandpa! I have nothing but nice things to say, they were a huge help to my grandfathers recovery of getting him better so that he can go to rehab. They have a very nice staff and they treated my gpa more than just a patient but a human with needs. Whenever I went over to visit him, I'd ask him if they are being nice to him and what not and Every time, the answer was the same. They are a great facility with a great staff. Thank you very much for taking care of my grandpa, it means so much to my family and I!!! ❤️

read more
Very loving and caring. Experts in their various fields - whether is was the friendly man who dumped garbages or the leaders of each team. If I didn't have to get sick to go back there, I would be there in a heartbeat, highly recommend Western Peaks Facility for any need they can help you with.J.

...

Christensen

read more
I would like to say the most impressive LTAC I have ever been to. All employees were very nice and caring. Everyone from admin to nurses to CNA NP's all very caring and pationationat about the patients. Very refreshing to see.
The staff here is very caring and they are also very understanding. This was a blessing being sent here as our son was very well cared for. Nancy and her entire staff were always kind and compassionate.
We had a very positive experience with Western Peaks. The staff was wonderful. Honestly no complaints after my mom's 3 months stay. Some days weren't perfect but it felt like everyone was doing their genuine best. Lovely, caring people. We are grateful for you!
I just do document pick up for providers, but the girls are always nice and helpful and it's very clean
Today our dad left Western Peaks. Thank you to those who passionately cared for him and our family.Specifically, there were several of you (you know who you are) who went the extra mile to care for us. Thank you for your knowledge, passion for your work, and respectful care. Your kindness and

...

professionalism did not go unnoticed, we are so grateful and we won't forget how you made us feel.Rehab here we come!

read more
Honestly the best place in the state! Facilities are clean and professional, and the staff is the friendliest and kindest. The company truly cares for their patients and employees.
I have worked for this company for almost 15 years and have seen so much growth over the years. Our staff truly care about the impact they make in our patients lives. I often observe staff doing the "little things" like simply holding a patients hand to calm their fears and reassure them during

...

their most difficult moments of their life. I recently had a family member who required emergent medical care and those "little things" were so meaningful for my family.I watched everyone work tirelessly to keep our patients safe during the pandemic all while dealing with all the issues that came along with COVID. I'm so proud to work alongside such amazing and compassionate co-workers!

read more
Western Peaks is an amazing place to work. They truly care about their patients and their employees. They support their employees with getting an education, by working around their schedules. They support the employees working by giving them all their meals for free. I have worked for this

...

company in many different positions and feel that they are my second home and family.

read more
hello my name is dennys,. I want to tell about my experience. Thank you from the bottom of my heart to all those people who received me with much love and affection. and above all to the people who were supporting me in my worst moments I want to tell them that it was very hard and sad to leave and

...

leave part of me in the place. I want to say that it is one of my favorite places. The people are very responsible, kind and respectful, I took a lot of appreciation and love for that place. It was one of the best services, I would like to thank some people who were part of my support for me. thanks to the supervisor, CANDI VAsQUEz,. JENIFFER PAULETTE. TYLER BRIDGEWATER,. I thank the team of pt,. JAY PARKER and BRAD MADDY. Thank you for all the work and advice I received from you. With much love, we will thank the AYALA FAMILY, MY WIFE ANGELICA BERMUDEZ, and soon we will visit the place where they received me with great affection. thank you for everything

read more
The staff at western peaks hospital. Were great at there Profession I cannot ask for a better place to have my son go to With the injuries he had. THANKS SOO MUCH WESTERN PEAKS!!!!
The staff at Western Peaks truly cares about the patient and family members that they are taking care of. I have worked in the Admissions department for Western Peaks for a few years and gotten to give tours to prospective families, they always ask me if I would want my family at Western Peaks and

...

I can always say Yes! I am so grateful to have had the opportunity to work at a place that I am genuinely proud of.

read more
My little sister spent someTime here and asked me to rate this 5 star. She said that the nurses here were the absolute best and she is really appreciative of the friendships she made here. Her name is April and she recently transferred out and back home to Idaho. She said she'd really miss

...

everyone here. Thank you for taking such good care of my sister! She also said the kitchen staff could use someWork 😅

read more
I highly recommend this place and I had a great experience
My life was saved by great doctors & the all of the staf at Western Peaks helped me become strong enough to drive myself home.
I would recommend this place to anyone in need of long term care. I was given excellent care and the CNA's were always super helpful. Haley was always playful and in a fun mood that was contagious and made my days better. A big thank you to Meagan and Jim they are the best Physical therapy team

...

anyone could ask for. Im so thankful they were there to help me.

read more
My daughter suffered a serious injury and needed long term care. She had extreme anxiety of medical personal due to this injury.Western peaks gave my daughter excellant care. The staff is pleasant and efficient. They eased her fears and made her stay as close to being at home as possible. The

...

facility is clean and welcoming. I wild recommend this facility to anyone needing long term care.

read more
The few issues I had were quickly resolved. The vast majority of the staff really seem to go the extra mile to preserve the dignity of their patients, which made recovery much easier.
I would love to give them a 10 star, but I can only give a 5. From the key admin to housekeeping everyone as such is polite, professional demeanor. Everyone is kind, caring, compassionate attitudes. Which make you feel better no matter what your going through and that really mean a lot when you

...

are in pain and suffering. The staff seems to always understand and help you regardless of what your doing. I have never been to a facility which had such high standards of caring for their patients.. and that includes other staff members that are not apart of your caring teams. It extends the welcoming caring attitude with all the staff and patients. I am better than I was before I got here and I'm going home because of this facility's caring attitude and staff members.Teresa and Dino

read more
My experience at Western Peaks, the staff each and everyone there were my Rock and support since my own family were not able to be there daily. These individuals are Angels and they mean the world to me for what they did for me and what they gave me. So thank you for everything and yes OREOS on the

...

way.

read more
I was inpatient at this facility from the beginning of December through the 5th of January. I spent Christmas and New Year's eve with this lovely staff. I wrote down names and told myself I was going to write individual notes to those that made such an awesome difference, but that list just got

...

longer and longer. After working in Healthcare for 30+ years, I felt somewhat like a secret shopper, pointing out those who did amazing things, and those who missed the mark. But the overall sign was they were trying and doing the best they could do during the chaos. I miss some faces, like Tyler (cna) who gave me great joy (until he got hurt) knowing I would be treated with dignity and music trivia, cat sounds and Scooby-Doo voices all day. He came up with a way all the staff could use to communicate with me, but then later revealed we could both use sign language. Communication was the most difficult part for me, but Kathleen NP and Blaine RN who either had Year's of practice or simply took the time to try to understand me. I was a very complex patient, PITA patient if you will, but each aid, nurse, rt, housekeeper, Pt/OT/SLP and activities and more worked their butts off to get me home. If I was rich, these would be checks I'm handing out. But that, I am not. I hope my words, reach these individual's ears. Please feel free to read this to all. I'm doing well, out taking pictures and singing again, thanks to God and all of your caring hands.

read more
As an affiliated staff member, I thoroughly enjoy working at Western Peaks. Everyone works hard to provide high quality patient care, and the staff is so friendly. It's a great place to work with great services!
I was hospitalized in Western Peaks in August of this year for post Covid recovery. Their staff and caregivers were amazing and respectful which enabled me to retain my dignity. They helped restore my ability to physically function and qualify for the rehab facility at EIRMC in Idaho, Falls, ID.

...

Thank You Western Peaks Staff and Merry Christmas!

read more
The staff is super friendly and very helpful. Very pleasant atmosphere, and very clean. They took amazing care of my husband. I highly recommend them!
Our little brother was transferred from Portneuf Medical Center in Idaho and spent 3 months there. We truly appreciate our heroes Tyler and his amazing staff for taking care of Dahwi (little brother in Shoshone).We enjoyed the weekly visits and FaceTime and hotel stay and the staff quick response

...

to our needs. Our traditional teachings were respected and even though we couldn't smudge cedar inside we truly appreciate the staff for taking care of for him for last few months of his life there. Thank You!

read more
My mom just spent a month here. The whole crew was amazing and clapped for her when she left because of the great progress she had made. I'd start naming names of people to thank but would feel bad if I missed anyone. They were accommodating and cheerful every morning. It really felt like everyone

...

cared!

read more
My mother was in their care for several weeks and I could not be more pleased with the level of care she received. The staff was professional and a joy to work with. The facility was clean and comfortable. The level of communication was extraordinary. After having several bad experiences with

...

skilled nursing facilities, I appreciated even more everything they were able to do. I was sad to see her leave. I would choose Western Peaks over and over. Thank you, Western Peaks!

read more
Such a Wonderful Place. We are so Blessed to have found it!! The Staff is So Caring, and they have taken such Fantastic care of our Mother. I highly recommend Western Peaks for Advanced Respiratory Care.
The team at Western Peaks was very caring and provide my husband and family great support. He received quality care in a supportive way. I will always be grateful for the care received at Western Peaks. I would recommend this hospital to everyone.
The staff here is amazing. They go above and beyond what is required. The food is better then all other facilities that I have been in and with the problems I've had in the last few years I've been in quite a few. Therapist are easy to work with and have a great deal of compassion for your

...

situation. Aids are very attentive and respond quickly. This is a clean and well maintained facility. I cannot express how much gratitude and love I have for the nurses, they were there in some of my darkest hours and were quick with a shoulder to cry on and encouraging words. Thank you all so much.P.S.I have healed very nicely and I am moving forward with my new life. All because of you.

read more
My foster Dad will be transfered here today. Yesterday, after I talked to Valerie, I already love this place. Valerie was taken extra time to answer all of my questions and make me feel comfortable that my foster Dad is in good hands ❤
I've really liked this facility. The only reason I'm giving it a 4 is sometimes the staff can be a bit slow, but that happens in any hospital type setting. Their food is amazing. Very impressed by how fresh all the food is, I still can't stop craving their pot roast it's so good! Great

...

job👍

read more
My mother had heart failure and was taken to Ogden Regional Hospital Hospital. Western peaks was good to us and they listened to what I wanted. I would choose this place again. I recommend learning that even though this place will always have a special place in my heart, it taught me that not

...

enough family's get involved in the health care of the loved one. This place is full of loving people but you must realize family involment is what makes the process easier regardless of how well the staff does their job. I recommend this place because they will listen when your willing to care about what your loved one needs. My mom spent her last six months here and it was the best place to spend someone's final hours with the loved one for the last moments on earth.

read more
Amazing and caring staff from custodial to nurses to physical therapy to admins. Wouldn't have recovered and be walking without them. XOXO
They took care of my 101 father and went above and beyond!!!They were so kind and gentle with him. They were wonderful!I was also so impressed with the cleanliness and overall appearance. I highly recommend them!!!
Western Peaks has been a great experience. There staff from Doctors to nurse and social workers have been the best team we could ask for. The helped us feel right at home with the amazing care they gave to my wife. The helped us get to and from appt on time. They kept us in the loop on her progress

...

and even went above and beyond to call meetings to keep us informed with all the staff. We loved our experience there. I felt as I left everyday that she was in the best care possible. They loved to tell me of her progress everyday and were excited to be working with her. I would high recommend Western Peaks to anyone. Absolutely amazing!!!

read more
This hospital was nicely kept, very clean, family friendly and I cannot say enough good about the quality care. Everyone who worked there that we met were professional, kind, caring, competent, knowledgeable and on task at all times. Such a great atmosphere. We could not have had our mom/grandma

...

at any better LTAC hospital. We also want to thank each and everyone of you so very much for the excellent care provided for her.The outside grounds to the side of the building are beautifully kept and make for a nice place for a walk and breath of fresh air.We stayed on one of their properties for RV's in our motorhome for two weeks to be close by and it was very nice, deer would even come to visit.If you need a specialty hospital for one of your loved ones, I would highly recommend this one. Too bad the Salt Lake Valley has nothing like this to offer.

read more
My father in law was flown from western Colorado to Western Peaks with dire respiratory issues. The staff was amazingly competent, loving and dedicated. There couldn't be a better place on earth for his care and they even have RV spaces adjacent to the facility for us to stay. We will never be

...

able to thank them enough.

read more
My wife spent almost two months at this facility recently, I could not have been more pleased with the level and quality of care she received here. Everyone, including the nursing staff, physical therapists, social workers, transpiration staff, recreational therapists, even the administration

...

staff treated her with the upmost respect and kindness. About 20 years ago she worked here for a number of years, so when the hospital she was getting discharged from gave her a list of SNF's she could go to this was her first choice. She was pleasantly surprised to see a lot of her former co-workers still worked here and remembered her. The fact that staff would stay around for that many years says a lot about the caliber of an organization. If we ever need a SNF in future this will always be our first choice.

read more
They got a really big fish tank and I'm talking really big
I am so grateful for SDCH . My son has been a long term resident for almost 29 years. Over the years he has had numerous people take care of him. All have been very caring and sensitive to his specific needs. Through out the years my son and I have developed some special relationships with the in

...

house school teachers he had, nurses, CNAs, respiratory therapists, social workers and especially recreation therapists. Every one at SDCH plays a role in the care and well being of my son and every patient. From the nursing staff , recreation therapy, respiratory therapists, occupational therapists, social workers, (the kind maintenance workers who find time to hang up a new tv), the house keepers who keep everything clean and spotless, and the laundry department for washing their clothes. And every one else I forgot to name. They all work as a team to make SDCH a home for my son.(And for every patient). It is HOME . I give my gratitude and thanks to everyone. I want to give a special shoutout to Margo Evans and the whole recreation department for making " outings" possible for me and my son. And for all of the fun activities you do with him and all of the other patients. (including the music therapy and pet therapy and all the volunteers!) It provides so much positive stimulation which is what they all need. And for putting smiles on everyones faces. Thank you for being the BEST at all you do . I recommend SDCH if you ever need some one to care for your loved one ..

read more
My grandson is being cared for at South Davis Community Hospital and is getting the best care. The staff are caring and kind from nursing, speech therapy, physical therapy, CNAs, and more.
Dr Brinton and all of the nursing and respiratory staff on LTAC are the best people I could have ever asked for to take care of my son during the time he spent there. Even after discharging, they're still invested in his care and have helped us so much! I'm incredibly grateful for them all!
I have been an employee for over three years at South Davis and I have been impressed with the family atmosphere and the personal touch of this organization. The leadership and employees are compassionate and caring. Working with people who care more about their patients and their families, then

...

the bottom-line, has been a privilege and honor. South Davis is truly a great place to work and the care the patients receive is exceptional.

read more
I went on a last minute tour on a Sunday and I was very impressed. I was happy to hear that they are a skilled nursing center and they are equipped with lifesaving knowledge and technology like endotracheal intubation. The staff was kind and caring they really seem to care about their medical

...

patients. Their was joy in the environment as well as smelling and looking clean. The nurses ARE NOT assigned dozens of patients each, so that is great that they have less patients to attend to making more time to dedicate to each patient and their needs. 🙂 They have elevator and stairs. There's multiple covered patios that are accessible for patients a day room therapy services and there's also a kitchenette that has a refrigerator, water & ice, coffee pot and microwave, there's also public restrooms as well as private restrooms in room and shared restrooms in double rooms, double or private rooms as well as a cafeteria and a large beautiful aquarium (fishtank). At this moment they do work with government medical programs.I WOULD AND WILL RECOMMENDED SOUTH DAVIS CARE CENTER to anyone who asks me.FYI: I have been to many centers and and this one is by far one of the best I have found.

read more
My son has been a long-term resident of this facility. I am very happy with the level of care he receives, the quality of service from the nursing staff, CNAs, Social Work team and the Rec Therapy Department. My son has made lifelong friends and has thrived at this facility. I was especially and

...

forever grateful for the swift action they took at the onset of COVID that kept my son safe from what could have been a life threatening illness. They also were very sensitive to his emotional health during that time and made special accomodations for necessary family interaction through plexiglass and facetime calls. Special shoutout to his awesome friends, his rec therapist (Margo) and his secret CNA crush.

read more
I have worked at SDCH for 5-years, starting as a CNA and am now a nurse. From medical and therapy to environmental services, our team works synchronously with our patients to promote healing and help the patient achieve their goals. I am honored to be part this team that is mindful of our patients'

...

journeys and their unique and precious lives, histories, joys, and tears and get to help them heal.

read more
I should of done this awhile ago when I was their but thank you all for taking good care of me
I am writing under my daughters name. For sum reason i can't do mine. My name is Cynthia Charles and I was a patient at western peaks and south Davis for 1 1/2 years due to Covid. I was very bad and don't remember Western Peaks but they got me well enough to go to South Davis. My experience there

...

was a great one. All staff down to the maintenance people was excellent. Staff was all friendly and helped push me to get better. When I didn't want to do it they encourage me to do it and I am so glad they did. I needed that extra push. I made a lot of good friends and I consider them part of my family. Was sad to leave but was excited I was well enough to go to another rehabilitation center closer to my home. There is not enough words that I can express how they made me feel. I want to thank each one of those that worked close with me. Would definitely recommend this place.

read more
We are so pleased with the care you have provided our Dad. He has been there for a few weeks now. Your staff/physical therapy is amazing and very kind and always willing to help if we need anything. We are so grateful he is being treated so well and getting the care he needs. Thank you so

...

much!☺

read more
I have worked at South Davis Community Hospital for almost 12 years now. I have worked in Long Term Health Care Facilities/Rehabs since the beginning of my nursing career for over 25 years now. SDCH is by far the best company I have worked for. Management Staff takes a personal interest in their

...

employees and employee satisfaction is a top priority. I have never met a more dedicated staff to patient care with a desire to provide the highest level of care possible. The promotion of hands on training, development of skills and ongoing education is exceptional. SDCH offers not only specialized care with Pediatrics and Respiratory services and LTAC, but they offer a work environment that is enjoyable and promotes teamwork. South Davis Community Hospital cares about their patients and their families and I'm extremely grateful to be a part of the SDCH Family.

read more
I work in the Nutrition Department at SDCH and I thoroughly enjoy it. The staff throughout the whole facility creates a fun and positive environment for both patients and employees. I highly recommend the care provided here as well as working here!
The staff is so caring of my husband. I feel like they are taking care of their own family member. I couldn't ask for a better facility to have my husband in. They are willing to answer all questions at any time. From the people in the offices to the staff on the floor it is a great place to have

...

your loved ones in when you find yourself in a need for their services. Even the staff in the front offices have gone beyond to assist me in every way possible. This is the first time my husband needed their service and the entire staff at South Davis is amazing.

read more
The staff at south Davis community hospital is amazing. They are very kind and so caring . The care and attentiveness towards my brother in law "mac" James Mcalister is the best imaginable. Mac has expressed to me several times how happy he is at Davis and wants to stay. To make a patient happy is

...

the best medicine . The second floor staff is the best medicine! On behalf of Mac and myself we thank you all from the bottom of our hearts for all you do! Go TEAM MAC! P.s. not all angels have wings, some wear scrubs😉

read more
It was such a pleasure working with the Jamie Dangefield and all the nurses and the entire staff members that took such great care of my brother Michael while he was in their care keeping me update on all of his progress I am so thankful for the expertise and care that they showed my brother I

...

could never thank them enough they were my angels in my time of need because I could not be there. The have so much of my appreciation and gratitude for the whole staff I will never be able to repay them for all they did.

read more
I had a great learning experience in the nutrition department!
Just starting doing my 1st clinicals here for my fundamentals of nursing class. My eyes were opened when I walked through that door. The nurses were amazing at teaching, the cna's were awesome at letting me help them as well. I honestly enjoyed my very first day here and I'm chomping at the bit to

...

return in a couple weeks to learn from the amazing nurses here again

read more
I have spent the better part of my career at South Davis, 13 amazing years. Recently left due to life changes, and there will certainly be a void in my heart! South Davis is such a unique and wonderful piece of the whole health care process. Management and leadership promotes a collaborative and

...

cooperative environment. Disciplines work together more so than in any other health care system I have participated in. All expertise is recognized as vital in the healing process! I always felt like a valued member of the team. I was blessed with mentors and leaders that went above and beyond to assure I had all the resources I needed to do my job. I have never in my life had leadership that placed as much importance on my success as they did on the company as a whole. My coworkers became my second family. And the caregivers treat the patients as family as well. There is so much heart and soul that goes into caring for patients, families and each other. I will miss my time there like no other. If you have the opportunity to work with this company in any capacity, be it as an employee or patient… do not pass it up!!!

read more
My brother was there for months with covid...they took very good care of him...I can't thank them enough for all they did... so he could come home today🌹
Others might have had different experiences, but I found this a genuinely great place to work. I was Support Staff/NA for 8 months on the 3rd Floor (Pediatric SNF & LTAC) in 2020.The nursing staff, as a general rule, are really helpful, especially to new hires. As a new employee, your CNA peers

...

will be (usually) helpful and kind. The same goes for the nurses and charge nurses. I felt that my training and fresh-recruit period went very well, and I was comfortable and supported as I became more competent.The administration is also really helpful for new hires. New employees are offered extra training if they struggle, and in my case they helped my progress in my certification to CNA as I worked there.Drawbacks to working here? Well, when I worked, the main issue was CNA attendance. About a third of the shifts I worked were short-staffed and I had to take on extra patients. This isn't a huge issue, but it can make a difficult day worse. There's also quite a bit of CNA turnover, but that may have been worse earlier in the pandemic than it is now. Either way, this turns into a benefit- the administration is really motivated to keep its employees (in my experience, anyway).This hospital is really special. The staff genuinely loves the kids, and the work is occasionally frustrating, but very rewarding. To anyone wondering if they should work here, I wholeheartedly recommend it.

read more
South Davis Community Hospital has been my "work home" now since May of 2004. I have worked on three of four floors, been the night-shift House Supervisor, Nursing Director for First Floor until it's closure in 2020, and now work with the COVID task force and Facility Staff Development Team. This

...

community-based facility has the finest leadership & dedicated staff I have encountered in either my 25 years of nursing or my 20-year Air Force career that preceded it. As I think about the caliber of people with whom I work, I am humbled and honored to mingle with what I consider "the greats of the industry." It is said that "without vision, the people will perish." These people do not perish, they THRIVE in a vision that embraces continuous improvement and stellar care for their patients and employees. For example, few facilities like South Davis can boast that NONE of their patients contracted COVID during this past year! But then, there really are NO facilities that compare to South Davis.

read more
I have been a patient at South Davis Community Hospital for almost 10 months. During this time, the doctors, nurses, CNAs, kitchen staff, therapists, and cleaning staff have all become "my other family." Everyone here has been helpful, caring, and looking out for my best interests. I have seen this

...

same caring and respect with other patients.When I first came here, I was paralyzed from the neck down and in extreme pain. I have Guillain Barre Syndrome. The CNAs took care to make me hurt as little as possible when helping and moving me. Along with proper medication, communication, therapy, and my hard work, I am able to feed myself, roll over and sit up in bed, and keep improving.

read more
I spent close to two months at SDCH Skilled Nursing Facility recuperating from COVID. The therapy staff was amazing getting me back on my feet. I was a little nervous about the lack of precaution protocols not being followed and housekeeping was having a hard time keeping up. The nursing staff

...

and CNA's were always willing to help if available. Again they seam to be short staffed at times. Overall I would recommend this facility.

read more
Recently, my stepdad was admitted to South Davis Community Hospital for further treatment of an infection. It's quite a different perspective to be "the family member," (I am a nurse) and I feel deeply thankful for the care that my stepdad received. Every professional that played a part in his

...

healing process was compassionate, kind, and knowledgeable. They worked well with one another to achieve the most optimal outcome for my stepdad. On two occasions, I had the opportunity to sit in on the IDT meetings planned for my dad and was completely impressed with the committee approach they took in planning his recovery. They valued our input and implemented the things suggested. At the last IDT meeting, my stepdad was tearful in expressing his gratitude to each member of the team. To me, that speaks volumes to the integrity of the company, the integrity of the workers, and the complete care that is provided at South Davis Community Hospital. I completely recommend this hospital! Not only did they accelerate his healing with their team approach, he made some good friends. I will be forever grateful! Thank you, Staff Members of South Davis Community Hospital, so much... for all you did for my stepdad.

read more
Respiratory Failure, pnemonia, dehydration, anemia,stage 3 kidney disease, cardiac problems, hypertension are a few of my presenting problems upon arrival my last time I visited the E.R. Survival appeared very bleak. They medically kept me asleep for more than a week The doctors felt that the only

...

possible way of survival would be to go to SDCH Specialty Hospital in Bountiful, Utah.I was critical and left my family and loved ones in Idaho. I was discharged today after a 4 month stay with a dynamic staff. If you are a patient or a family member of a very ill loved one, please contact this hospital.Meeting their admissions criteria has been a tremendous blessing for me.If you work at this hospital the following message is for each Angel working at SDCH Specialty Hospitaleach of you has given me gifts that I will always treasure. EVERY department attributed to my renewed LIFE. I shared smiles, tears, honestyand most of all I take with me powerful memories of YOU! thank-you!!

read more
Completely amazing experience here. The staff was very friendly and patient. They made a real effort to help and not just get their job done but also took their time to be friendly and personable.
My father spent many many weeks at South Davis. He came in with a trach, unable to talk, eat, breathe or move on his own. With the dedicated care of everyone at South Davis my father flourished. Last week his trach came out and he is breathing. Last week he ate his first meal since September.

...

Last week he walked without someone holding him up. This week he gets to leave. While we are so so grateful he is leaving we are also sad to leave the wonderful people we met at South Davis. We can never repay the love and kindness the staff gave my father while he was at his worst. It is one thing to just provide a service, but they go above and beyond and provide a place like a second home. Thank you for all you do.

read more
I cannot say enough positive regarding my experience at this hospital. The staff was excellent and always ensured my comfort and took care of all my needs. They all showed a genuine care for me as a person as well as a patient. I would recommend this hospital to anyone who desires quality care.
SDCH has been a blessing for family. Last year our son was a patient ant PCH and Doctors wanted him to transition to home. But we were not ready for him to come home. Honestly he wasn't in a safe place to come home either. So the only option was SDCH. At first it was a scary thought of letting him

...

be taken care of by someone I didn't know and could I trust them. First, we went on a tour to understand the facility and to get to know the staff. They were very up front with us and explain what would happen when my son came. We were still unsure but felt SDCH would help our son. They have been helping him for the last 16months. They have been thoughtful during this pandemic when we could not visit our son for his safety and the safety of other patients. I could call daily to check up on him. They would send us pictures, FaceTime and even surprised me by letting to see him through a window and talking to him on a phone, one of the aids gave me her cell number to take to him. They eventually set up a Plexiglass visiting room that family could use to visit their loved ones. The staff truly cares for their patient children. They love them. They do everything they can to insure the emotion, physical and mental health of their patients & family. This a place wonderful place to help families transition to a new normal. Thank you South Davis

read more
South Davis proved to be the very best choice for my situation. Very clean, a friendy staff, and definitely the most caring people I've personally been associated with. The therapy program and staff made my stay challenging and rewarding. I was impressed with the knowledge shown to me by my medical

...

team and felt completely satisfied by the treatments I received. I would sincerely recommend South Davis for anyone needing specialized treatment, in my case, burn treatments.

read more
South Davis is an AWESOME Hospital,my stay was so much better here than the other 2 Hospitas I was at previously! ALL of the Staff are so attentive and very helpful 🙂 I never had one bad day there and I'm going to miss them when I leave! Although all of them were great, there were a few that

...

really stood out to me:Chelsea: Thank you so much for being so attentive and making me feel like I matter ❤ You make sure all your Patients are content and taken care of. I'm truly going to miss our talks...you are a SUPERSTAR ;)Kat (cna): You are the BEST! I so appreciated your bubbly attitude and willingness to help out with absolutely anything! Keep being you...you're gonna go so far in this world!!Frank: Dude, you are AWESOME 👌, Thank you so much for all your help and making me feel so comfortable while I was there 🙂 Gonna miss ya, my fellow Irish Bro! 🤘

read more
This facility gets an A rating from me. The employees are top notch in every division. The facility is spotless and every precaution is taken on the side of safety and what is in the best interest of the patient. Thank you South Davis for taking such good care of me!Barbara Wheeler
I have worked at SDCH for almost a year. I chose this facility as my first job as a new nurse due to word of mouth from people who work here now and in the past. This place is definitely a great stepping stone for a new nurse to use nursing skills that you learned while in school. I have worked at

...

many different areas in healthcare and have enjoyed all of them. BUT SDCH staff has encouraged me to become more confident in myself, helped me and continue to help me become a better nurse and person. Management makes you feel important and wants to hear from us on how to improve patient care and employee satisfaction. The teamwork at this facility is like none other I have seen. Everyone jumps in to help each other to make sure our patients get the best possible care. SDCH staff really care about each other and when that happens our patients can see that and feel more confident and comfortable in the care they are receiving. Thank you SDCH family for accepting me in and I hope that I can make new people that come in feel the same way.

read more
I worked at SDCH in several different positions and have truly enjoyed every one of them. I have learned so much from the fantastically wonderfully awesome team we have here. At the end of the day it is obvious that coworkers always step up and help each other out. Teamwork is vitally important,

...

which is one of the many qualities that shows SDCH is such a great company to work for. The staff cares deeply about our patients and want to provide the best possible care for each individual one. ⭐⭐⭐⭐⭐

read more
The CNAs are excellent. PT and OT are excellent plus. Nursing is above standard. Food is very bland and needs more spices. I have shown definite improvement in my one month of being here. The only bad thing was letting my roommate leave the tv on around the clock. Hardly no sleep for three days.

...

They did take care of it once I spoke to them about it. Both my wife and I give kudos to CNA Sandra. She is the most helpful and compassionate person, that was in my room all the time to check on me. And a shout out to Crystal the RN.

read more
I wanted to recognize Brad Maddy. Brad is the best physical therapist. He is always so helpful and willing to help me when I need help with a resident. Thanks Brad for always helping me!
My daughter was at SDCH for almost three months to recover from an injury. I am so grateful to their entire staff for the care she was given during that time. The nurses and physical/occupational therapists were very kind and professional and gave her quality care. There were always activities for

...

her to do with rec. therapy and always a listening ear from her social worker. There were some tough days of healing but the staff made sure she got through them. She also loved the food there and now has a new appreciation for veggies. 🙂 If she had followup appointments with doctors then SDCH has an awesome transportation crew and a van that would get her there safely and on time. I also wanted to add that if I had questions about billing or if I had a question about my daughter's well being or her care, whomever I was speaking to would make sure to get back to me with an answer. If they did not know the answer they would always research until they found one. The building was kept very clean, although older. In fact it was significantly cleaner than the other, more modern care facility we went to visit before deciding where she would be. I recommend SDCH with 5 stars.

read more
Yes it is a very very nice place it has the best by far the Nurcing staff is the best that I have ever had
I've worked here for almost 25 years now, and I feel that South Davis has taken very good care of me as an employee. It's a very friendly workplace environment with managers who are very smart and ambitious about how things are run. Better solutions are constantly being sought after, and

...

achieved. I have difficulty understanding why staff would want to leave and go anywhere else, unless it's for a different type of work. I feel that management succeeds at making each employee feel valued and appreciated. It makes a person go home happy at the end of the day.

read more
This is a great facility!! They took such great care of my mom when she broke her pelvis in three places. We were nervous about leaving her there. We didn't have anything to worry about. It was perfect for her. The food was amazing! The staff was incredible! She got better so quickly with the help

...

of OT and PT. The only reason I didn't give them 5 stars is the facility needs some updating. Thanks again!!

read more
I've been a resident on the 2nd floor for about three years. The building is clean, people are very nice and polite, and they are willing to help you. Nurses and aides talk to you and their nice about it. If you ask a question, they will get you an answer. If you ask them for something, they will

...

get it for you right then. They don't push it off, they will get back to you. If you are down, they try to make you feel better. PT and OT make you want to work yourself and they make it easier. South Davis has Rec Therapy who do a good job with the activities. They always ask me to come down and join the activities. They have a transportation team who take you to appointments and you never have to worry about it. Most of the food is great. If you don't like something, they will change it for you and get you what you want. I was a cook for 35 yrs and it is not an easy job. The kitchen employees are serious about their job and want to make sure their residents are taken care of and enjoy their meals. I have a shared room, but if you need privacy, you've got it. If you need special care, this would be it.

read more
My wife was In this facility for over three years. And all of the staff were efficient and fantastic. I would absolutely recommend it to anyone.
Living here has provided me better service both medically and accomidations.
I have been a nursing employee since 2004 basically. I have worked anywhere from PRN to full-time over the years. I have worked on all the on-campus floors and units. I have enjoyed how SDCH has the scheduling options of both 8 and 12 hour shifts--and even sometimes 4 hour time slots are

...

available for pickup. SDCH has a large variety of nursing atmospheres to choose from--skilled nursing, home health, hospice, long term acute care, pediatrics, adults, etc. There are many options within just 1 company. I have recently come upon difficult times with divorce, and special situations with my 4 children. SDCH has been absolutely amazing! They have been willing to work outside the box to help me with getting hours and benefits--something I doubt most employers would do, something they absolutely did not have to do! SDCH is one of my biggest blessings. SDCH is like any nursing job, it is demanding and there are challenging days along with the amazing days. (Yes, I have had really tough days here along with great ones.) Yet, SDCH is NOT like any nursing job because they have a heart and care about the individual employee. They also recognize your years of service and your quality of work. SDCH is sizeable enough to be dependable as a long term income source and have good benefits, yet small enough to be personable. SDCH both has turnover of its patients, and the opportunity for long term relationships--both of which can be very rewarding. SDCH coworkers are very thoughtful--on many occasions I have been amazed at the support I have at work. SDCH makes efforts to respect your rights, along with the rights of patients, in a manner that many other facilities do not. SDCH is always growing and progressing...it has been exciting to see all the changes over the years and be a part of them. I have grown so much professionally in my years here. I highly recommend SDCH! I initially wanted to be a different kind of nurse, but due to the SDCH experience, I have never left, and perhaps I never will 😀

read more
I have been a resident at South Davis Community Hospital for ten years. In that time, I have been through many ups and downs with health and other issues. The staff has always been willing to go above and beyond to accommodate any needs I may have, whether it be for my physical, mental, or

...

spiritual well-being. I have got to know the staff very well from Administration to Housekeeping. Everyone has positive attitudes and concern for my well-being. They really have become a second family to me. I cannot tell you how many times they have saved my life. They have increased my quality of life everyday from basic cares to big emergencies. South Davis Community Hospital staff has made me feel loved and cared for. This truly has been a great place and experience for me.

read more
My father Vance started out at Western Peaks for a month and was then transferred to South Davis Community Hospital second floor where he was for 5 months. Everyone was great to work with. When he got to South Davis we never thought that he would be coming home. Not only is he coming home but

...

his health has improved so much. The physical therapy team did an amazing job with him and got him ready to come home. It was very comforting for me being 4 hours away to be able to call and have updates given to me. All of the staff were great and we truly appreciate all that they have done for our family.

read more
I have stayed at several SNF and hospitals and the care I receive at South Davis Community Hospital is superior in every aspect to the other institutions where I have stayed and/or toured. Caregivers are consistently long term employees which both improves the quality of care and indicates the job

...

satisfaction that employees feel here at SDCH. I can think of at least 10 current employees who started here as CNAs and returned as nurses upon receiving their degrees, again an indicator of the quality teamwork that employees experience at SDCH.

read more
The patients and employees here are basically family. I would not send my loved one anywhere else for long term care.
South Davis Community Hospital is a wonderful facility with a very knowledgeable, caring, and compassionate medical team! Administration is great and always looking for ways to help the facility improve. I would definitely recommend them.
This is a great facility, the nurses, and aids have so much love, and compassion for their patients.
My father was a patient ther after a stroke. He could not walk, use his left hand or go to the restroom by himself. The care he received was exceptional! He worked with physical, occupational and speech therapy 5-6 days a week. His nurses and aides were so attentive to every need. He stayed there

...

for 2 months and made a remarkable recovery. His prognosis was grim at 90 years old. Thanks to the staff at South Davis he is living in his own home and is completely independent, even driving. I credit each and every staff member for his recovery. Many thanks!!

read more
The Nurses and CNAS' have taken very good care of my father. I have looked around the place is old but is very clean. They have nursed him back to the best he can be, he was in critical condition when he arrived. The social worker Jamie and Billing Jodell have been excellent with me. I would

...

recommend taking your loved ones here give then an A

read more
South Davis Community Hospital is not only a great facility for their patients, but they most definitely honor and take care of their own. We have recently lost a beloved family member of the Staff, Captain Andy Walkingshaw who worked part time with SDCH but full time with Murray City Fire

...

Department while celebrating his 25th wedding anniversary in Hawaii with his beautiful wife.South Davis Community Hospital stepped up and "In honor of Andy's dedicated service, SDCH has covered the cost to bring Andy home." They also made it possible for the employees to make a contribution in honor of Andy via payroll deduction that will go directly to his widow and children. Additionally, they made sure everyone knew of a local credit union that was doing the same.This is a Class Act from the CEO down to the front line. - Thank you SDCH from his EMS Family

read more